Dominate the Digital Landscape with
Small Business Social Media Marketing
240 Group executes fully customized social media curation and reputation management services. We take care of your entire online presence on the most popular social media channels so you can focus on your small business.
Grow your Small Business with a Stellar
Social Media Marketing Strategy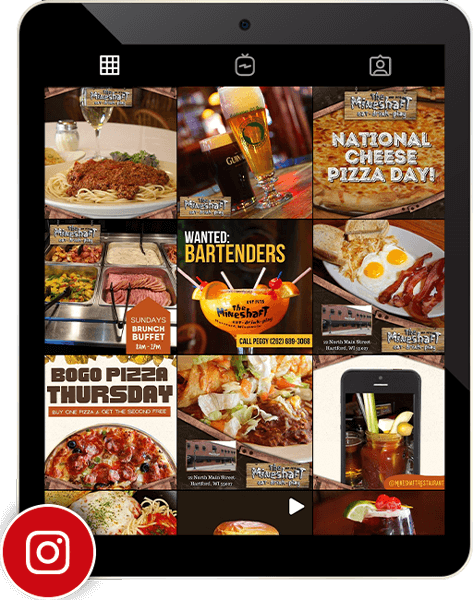 Online Presence Matters
At 240 Group we share a simple yet powerful belief: your online presence matters, and we are committed to helping you shine brilliantly in the digital world. Our mission is to ensure that you not only get discovered on the internet but also make a remarkable and lasting impression on everyone who comes across you.
Active & Engaging Social Media
We take pride in our comprehensive service that guarantees an active and engaging online presence across various social platforms. Your profiles will be optimized to deliver optimal search engine outcomes, maximizing your visibility and reach to potential customers.
Online Reputation
We understand that maintaining a positive online reputation is crucial for the success of any business. That's why our reputation management service is tailor-made to navigate and respond effectively to customer reviews. We believe that nurturing customer trust is key to building long-lasting relationships, and we are dedicated to helping you achieve just that.
Social Media Identity
At our core, we are more than just creators of custom social media content for your small business; we are your partners in creating an authentic and influential online identity. With our services, you can be confident in your ability to connect with your target audience, stand out in the competitive digital landscape, and cultivate a loyal customer base.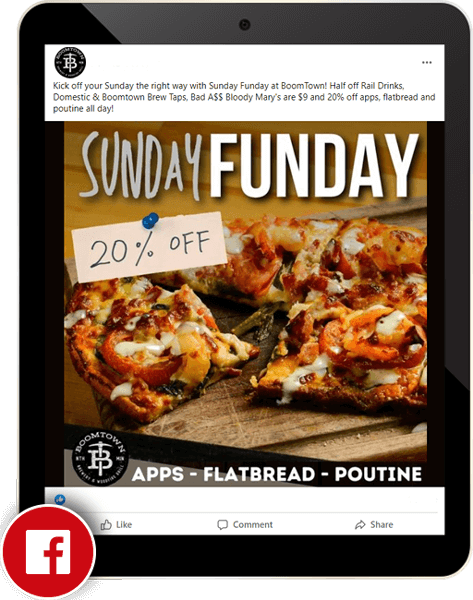 Small Business Social Media
Our expert team specializes in optimizing your social media profiles to ensure they reflect the true essence of your brand. We know that a compelling and consistent brand image on social media platforms is key to attracting and retaining customers. With our creative touch, your brand will stand out from the competition and leave a lasting impression on your target audience.
Our social media marketing company takes pride in offering an exceptional social media management service that is customized to meet the requirements of both major restaurant brands in the country and small, locally-owned eateries. We offer cost-effective solutions to assist restaurants in effectively connecting with their desired audience, establishing brand recognition, and achieving significant outcomes. Whether it is developing engaging content or executing well-planned campaigns, we are dedicated to providing excellent results that drive growth in the ever-changing digital landscape of today.
Social Media Account Set-Up
Embarking on a successful journey in the digital realm begins with the crucial step of setting up your social media accounts. We understand that this initial process can seem daunting, but fear not, we are here to guide you every step of the way by choosing the right platforms, creating a cohesive brand identity, and optimizing your social media profiles.
Your Guide to Social Media Success
Our Process for Developing a Successful Social Media Strategy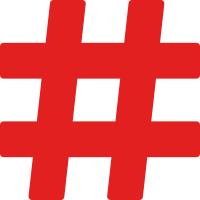 Review Existing Social Media Accounts
We kick off the process by conducting a thorough review of your current social channels and online presence. Our experts identify areas of opportunity and improvement to tailor the perfect strategy for your business.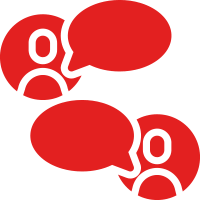 Define Social Media Strategies
We will work with you to learn about your business, brand, strategy and goals and identify the best social media platform for your business. Next, we work closely with you to understand your business, brand, goals, and overall marketing strategy. By gaining insights into your vision, we can determine the most suitable social media strategy and social media platform to maximize your impact.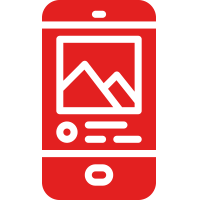 Connect to Social Media Platforms
Now we move to the process of getting all of your social pages verified, review sites claimed and confirm the accuracy of your business listings. We will discuss strategies that we feel will be best for your business. Once this is completed our fulfillment team will begin working with you.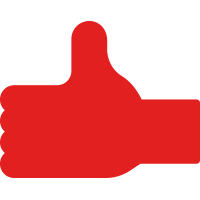 Take Control of your Online Reputation
Our dedicated team handles all your online reviews, responding professionally and promptly to enhance customer satisfaction and manage your reputation. We vigilantly monitor over 65 review sites across various industries, keeping you informed of new reviews and performance. 
Social Media Post Design
An assigned Creative Solutions Analyst becomes your go-to person, crafting captivating graphics and content for your social media pages. They conduct quarterly strategy calls to ensure your social media efforts remain on track and effective.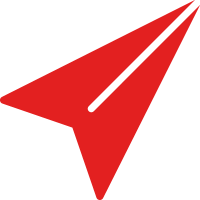 Schedule & Review
We provide completed content well in advance, allowing you ample time to review and approve before posting. This ensures your brand message aligns with your vision and resonates with your audience.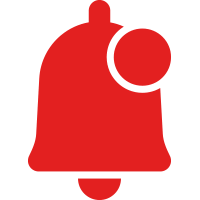 For all your Social Media Accounts
Our dedicated Creative Solutions Analyst is here to support you throughout the journey, providing ongoing guidance, social media tips, and assistance whenever you need it.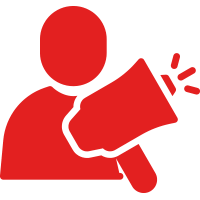 Track Social Media Performance
Gain valuable insights through detailed reporting and real-time notifications delivered straight to your email. Our data-driven approach empowers you with the information needed to measure success and make informed decisions.
Social Media Marketing Partner
With 240 Group's Social Media Service, you can trust that your online presence will be in expert hands, allowing you to focus on what you do best—growing your business and engaging with your audience like never before. Let's unlock the full potential of your brand in the digital world together.
Social Media Content Creation
Our team of creative minds use social media to craft engaging and captivating content that resonates with your audience, fostering a loyal community around your brand. We create custom social media posts tailored to your business on social media.
Reputation Management
We understand the importance of a positive online image. Our reputation management service ensures that your brand maintains a stellar reputation, navigating customer reviews and feedback with finesse.
Review Site Optimization
Boost your online presence by optimizing your brand's visibility on review sites, leveraging positive feedback to enhance customer trust and credibility.
Branding
Our branding experts work tirelessly to create a unique and compelling identity for your brand, ensuring that you stand out from the crowd and leave a lasting impression.
Meet your business goals by utilizing the latest trends and techniques to drive targeted traffic, generate leads, and maximize conversions.
Reach a wider audience through our meta advertising services, tapping into the power of metadata to target potential customers effectively.
Harness the vast reach of Google and YouTube with our targeted advertising campaigns, placing your brand in front of the right audience at the right time.
Combine the strengths of Google, YouTube, and metadata to create a comprehensive advertising approach that leaves no stone unturned.
Engage your customers directly through personalized email and SMS campaigns, delivering relevant content and promotions to foster brand loyalty.
Social Media Advertising
Frequently Asked Questions
What is the best social media marketing strategy for a small business?
The best social media strategy for a small business depends on several factors, and there is no one-size-fits-all solution. It requires a tailored approach that considers the business's industry, target audience, goals, budget, and available resources. An effective strategy typically involves:
Defining Goals: Understand what you want to achieve through social media, whether it's increasing brand awareness, driving website traffic, generating leads, or fostering customer engagement.
Know Your Audience: Identify your target audience and their preferences. This will help you create content that resonates with them and increases the likelihood of engagement.
Choose the Right Platforms: Focus on social media platforms where your target audience is most active. Each platform has its unique characteristics and user demographics, so selecting the right ones will maximize your impact.
Consistent Branding: Maintain a cohesive brand image across all platforms to create a recognizable identity and build trust with your audience.
Content Strategy: Develop a content plan that provides value, educates, entertains, and sparks conversation. Mix different content types, such as images, videos, positive reviews, and user-generated content.
Engage with Your Audience: Respond promptly to comments, messages, and mentions. Engaging with your audience builds a sense of community and strengthens customer relationships.
Leverage Paid Advertising: Consider investing in paid social media advertising to expand your reach, target specific audiences, and drive conversions.
Be Authentic and Transparent: Share behind-the-scenes content and humanize your brand. Showcasing the people behind the business can foster trust and loyalty.
Remember, the social media landscape is dynamic, and what works for one business may not necessarily work for another. Continuously experiment, learn from your successes and failures, and adapt your strategy to stay relevant and effective in the ever-changing digital world.
How do I create a social media plan for my small business?
Creating a social media strategy for your business can be an exciting yet challenging endeavor. Rest assured, 240 Group is here to help you every step of the way. Follow these essential steps:
Define Your Goals: Determine what you want to achieve through social media – whether it's increasing brand awareness, driving website traffic, generating leads, or boosting sales.
Know Your Target Audience: Understand your ideal customers' demographics, interests, and pain points. Tailor your content to resonate with them and meet their needs.
Choose the Right Platforms: Identify the social media platforms where your target audience is most active. Focus on a few key platforms to start and expand as you grow.
Conduct Competitor Analysis: Analyze what your competitors are doing on social media to gather insights and find opportunities to differentiate your brand.
Develop Your Content Strategy: Plan the type of content you'll share, such as images, videos, blogs, or infographics. Create a content calendar to maintain consistency and relevance.
Engage and Interact: Social media is all about building relationships. Engage with your audience by responding to comments, messages, and mentions promptly.
Allocate Resources: Determine the time, budget, and personnel needed to execute your social media for small business effectively.
Measure and Analyze: Use social media analytics to track your performance, understand what's working, and identify areas for improvement.
Adapt and Evolve: Continuously learn from your data and adjust your strategy as needed. Social media is dynamic, so be open to experimenting with new approaches.
Creating a successful social media marketing campaign takes time and effort, but with 240 Group's expertise and support, you can achieve remarkable results. We'll work closely with you to craft a customized strategy that aligns with your business goals, engages your target audience, and propels your brand to success in the digital landscape. Let's collaborate and build an impactful social media presence that drives your small business forward.
Why is effective social media marketing important for Small Business Owners?
As a small business owner, it's understandable that creating social media content may sometimes seem unimportant or be put on the backburner amidst the multitude of tasks involved in running a business. However, overlooking the significance of social content can be a missed opportunity with far-reaching consequences. Social media platforms offer an unparalleled space to connect with potential customers, engage with existing ones, and establish a memorable brand presence. Thoughtful and consistent content creation can boost brand visibility, increase search engine optimization, foster customer loyalty, and drive traffic to your website, ultimately translating into increased sales and growth. By investing time and effort into crafting engaging social content, small business owners can unlock the true potential of their online presence and stay competitive in today's digital landscape.
What are the best social media platforms for my small business?
The best social media platforms for small businesses vary depending on their industry, target audience, and goals. While there are some common platforms like Google and Facebook that work well for most businesses, each business may find value in different platforms and review sites. For example:
Restaurants: Google, Facebook, Instagram, Yelp, and Tripadvisor are essential for restaurants to showcase their offerings, engage with customers, and receive valuable feedback.
Service-based Small Businesses: Google and Facebook remain crucial, but Nextdoor and review sites such as Angi, can be beneficial for local service-based businesses, as it focuses on neighborhood communities and recommendations.
Visual-Oriented Businesses: Instagram and Pinterest are ideal for businesses that heavily rely on visual content, such as fashion, beauty, and interior design.
B2B Businesses: LinkedIn is a valuable platform for B2B businesses, offering opportunities for networking, thought leadership, and lead generation.
Creative Industries: Platforms like Behance and Dribbble cater to creative professionals and allow them to showcase their portfolios to a targeted audience.
E-commerce Businesses: Apart from Facebook and Instagram, businesses with online stores can benefit from utilizing platforms like Pinterest, which is popular for product discovery and inspiration.
Ultimately, the best social media platforms for a small business depend on their specific niche, target audience's preferences, and marketing objectives. A well-thought-out strategy that aligns with the business's unique characteristics and goals is the key to success in the ever-evolving world of social media.
How do I grow my social media following?
Giving people a reason to follow your page is essential to building a thriving and engaged community. Creating enticing and valuable content is the key to attracting and retaining followers. Regular events can add excitement and anticipation, providing followers with a reason to stay connected and participate in your brand's journey. Moreover, involving your audience in decision-making through polls and voting not only empowers them but also fosters a sense of ownership and belonging. By involving your followers in the content creation process, you demonstrate that their opinions matter, leading to increased engagement and a deeper emotional connection with your brand. Overall, by consistently providing valuable, interactive, and enjoyable content, you'll create a loyal following that eagerly awaits each new post and actively engages with your brand.
Run Contests and Giveaways: Organize contests or giveaways to encourage user participation and attract new followers. This can create buzz and excitement around your brand.
Run Polls and Vote: Maybe you are introducing a new menu item or have crafted a new cocktail. Allowing your social media audience to vote on a name is a fun way to engage your social media followers. 
Utilize Paid Advertising: Consider investing in paid social media advertising to reach a targeted audience and accelerate your follower growth.
Be Authentic and Humanize Your Brand: Share authentic and relatable content to humanize your brand. Show the people behind your business to build trust with your audience.
Interact and Engage: Respond to comments, messages, and mentions promptly. Engaging with your audience builds a sense of community and fosters loyalty.
Collaborate and Cross-Promote: Partner with influencers or businesses in your industry to reach a wider audience. Cross-promoting each other's content can be mutually beneficial.
Remember that growing your social media following takes time and dedication. Focus on providing value, engaging with your audience, and staying true to your brand's identity. With patience and a strategic approach, you can steadily grow your social media following and foster a loyal and engaged community around your business.
We don't simply work with clients. We create long lasting relationships with them as well.
Ready to boost your online presence and build loyal customers?
Book a 15-minute business proposal.
Sign Up For A Free
Digital Marketing Consultation Today!
"*" indicates required fields