Form meets Function: Small Business Web Designers in Tomah
Our Tomah web design agency combines superior graphic design with functionality. Create a visually stunning website that establishes a strong brand identity.
Trusted by Tomah Top Brands And Beyond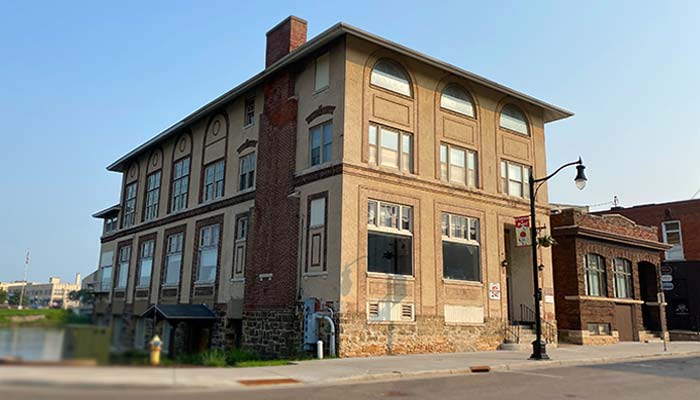 240 Group is a Wisconsin-based full service digital agency that specializes in creating stunning, fully customized websites. 240 Group is dedicated to building long-lasting partnerships with small businesses through personalized service and a focus on delivering results. With a commitment to providing exceptional service and support, 240 Group is more than just a website design team - we are a partner that small businesses can rely on to help them succeed.
Rated the #1 Small Business Website Design Company in Monroe County
Our Tomah
Web Design Company Specializes In
240 Group prioritizes user experience. We understand websites that are difficult to navigate or slow to load can lead to frustration and lost opportunities for businesses. From intuitive navigation to quick load times, every aspect of the website is designed to ensure that visitors can easily find what they're looking for and engage with the content. In addition, 240 Group's website designs are fully responsive, meaning they look great and function well on any device, including desktops, tablets, and smartphones.
Responsive website design has become increasingly important in today's digital landscape, as more and more users access websites on mobile devices. A responsive website design ensures that a website will look and function optimally on any device, regardless of screen size or orientation. This is crucial for providing a seamless user experience and keeping visitors engaged with the content. At 240 Group, all website designs are fully responsive and optimized for mobile, tablet, and desktop devices. Our creative team takes into account the importance of responsive design from the very beginning of the design process, ensuring that every element of the website is optimized for maximum performance on any device. By prioritizing responsive design, 240 Group helps businesses to reach and engage with their web visitors on any device, resulting in a better user experience and increased conversions.
Our superior graphic design plays a critical role in the success of the overall web designs. Our digital marketing agency understands that a website's visual appeal is just as important as its functionality and content. Each one of our front-end developers places an emphasis on creating visually stunning designs that capture visitors' attention. From color schemes and typography to custom graphics and images, every element of the website's design is carefully crafted to create a cohesive and visually appealing look and feel. This attention to detail and dedication to superior graphic design not only enhances the overall user experience, but also helps to establish a strong brand identity and create a lasting impression with visitors. By delivering website designs that are both visually stunning and highly functional, 240 Group helps businesses to create websites that build trust and credibility with their target audience, ultimately leading to increased conversions and business success.
Digital Marketing Services
240 Group offers a range of digital marketing services designed to help businesses grow and succeed online. From advanced SEO and pay-per-click (PPC) advertising, to social media management and email marketing, 240 Group's digital marketing services are tailored to meet the unique needs and goals of each client. Our experienced team of digital marketing experts and media buyers work closely with clients to develop and implement effective strategies that drive traffic, increase conversions, and ultimately grow their business. Whether you're looking to increase your online visibility, generate more leads, or boost sales, 240 Group has the expertise and resources to help you achieve your digital marketing goals.
240 Group specializes in website redesign projects for businesses looking to update or revamp their existing websites. We understand that a website redesign can be a complex process, requiring a careful balance between preserving existing elements that are working well, and implementing new elements that will improve the user experience and drive results. With our creative solutions, branding expertise, and cutting-edge functionality, 240 Group's website redesigns take small business websites to the next level.
Brand Development and Branding Services
240 Group specializes in brand development through website design for small business owners who are creating a website for the first time. Our Geo City website design agency understands a strong brand identity is essential for success in today's competitive digital landscape, and that a website is often the first point of contact between a business and its target audience. Our award winning agency team works closely with small business owners to understand their unique brand identity and develop a website design that reflects their values, mission, and vision. From custom logos and color schemes to website copy and messaging, every aspect of the website's design is carefully crafted to create a cohesive and impactful brand identity.
Our Simple
Web Design Process
Meet with our creative director and discuss your new website vision.
Based on your feedback, we design a brand new website custom tailored for your business in as little as 10 days.
Once you are jumping for joy over your new website design mock-up, our web designers get to work making ideas a reality.
Prior to launch, your new website will undergo industry standard SEO. This improves your website's rankings on search engines.
Once approved, we'll publish your new website. All of our web design projects include post launch support and ongoing optimization.
Front End Web Development
We build websites that keep your visitors engaged and generate qualified leads.
We customize websites with the 240 Group secret sauce to bring your individual business success.
Our expert web designers deliver the perfect balance of beauty and function.
A beautiful website needs beautiful content. Web designers Tomah have you covered.
Our Tomah web design agency places an emphasis on Google optimized content.
Reliability is a top priority for your website and our web design firm delivers unrivaled uptime.
Search Engine Optimization (SEO)
What good is a website if no one can find it? Our SEO service helps your business rank higher in search results. Advanced options are available to extend the reach for your beautiful website.
Your website design project is in expert hands. With top-notch graphic design capabilities, our diversified talent come together to develop websites that are beautiful, functional, and the best in Tomah.
Reach even more prospects and develop an ongoing lead stream in Tomah with digital marketing options that sky-rocket growth.
Web Design and Development
Frequently Asked Questions
We don't simply work with clients. We create long lasting relationships with them as well.
Ready to boost your online presence and build loyal customers?
Book a 15-minute business proposal.
Digital Marketing Consultation Today!
"*" indicates required fields